Kindermotion® for Schools and Childcare Centers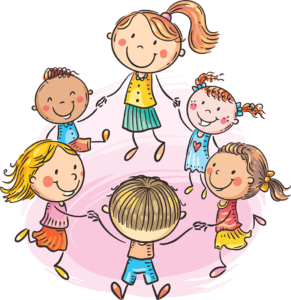 Dance, Gymnastics, & Fitness Programs for Schools and Childcare Centers
At Kindermotion®, our mission is to provide convenient and affordable movement & dance programs that enrich both families and schools. In addition, we are committed to building a strong partnership with site directors like you. Here's how we can work together:
Convenience and Affordability:
We understand the importance of making quality programs accessible to families. Therefore, our offerings are designed to be both convenient and cost-effective. For instance, Kindermotion® programs take place right at your existing school, childcare facility, or community center.
On-Site Expertise:
Our trained Kindermotion® instructors will come to your school or facility to conduct weekly classes. In addition to teaching the lesson, instructors will handle all the necessary equipment setup and cleanup. As a result, Kindermotion® programs seamlessly integrate into your daily schedule.
Open Communication:
We value transparency and active communication. Therefore, you can expect regular updates through newsletters, monthly skill reports, notes to parents. Moreover, we'll provide comprehensive semester progress reports. In other words, we keep you and your student's families informed and engaged.
Our ultimate goal is to create a fruitful partnership that enhances the educational experience for children in your care. In conclusion, we're here to support your school's mission and contribute to the well-being and development of your young learners.
Why Kindermotion®?
Children thrive with our programs because they build self-confidence while exploring music and movement. Are you a parent interested in registering your child for Kindermotion®? Click Here!
Looking for an Enrichment Program for your School?
Fill out the form below to receive more information on how Kindermotion® can partner with you!